Photo editing software is an essential tool for anyone who wants to enhance their photos or make them look more professional. Whether you're a professional photographer or just someone who loves taking photos, having access to a good photo editing tool can make a significant difference in the quality of your work.
A great photo editing app should have a user-friendly interface, a broad range of tools and features, and be compatible with various file formats. It should allow you to easily adjust the exposure, contrast, saturation, sharpness, and color temperature of your photos, as well as provide options for retouching, removing blemishes, and adding special effects.
Let's see: what are the most impressive photo editing tools that you can use on your Mac to take your photography to the next level?
Top 5 Editing Tools for Mac

1. Adobe Photoshop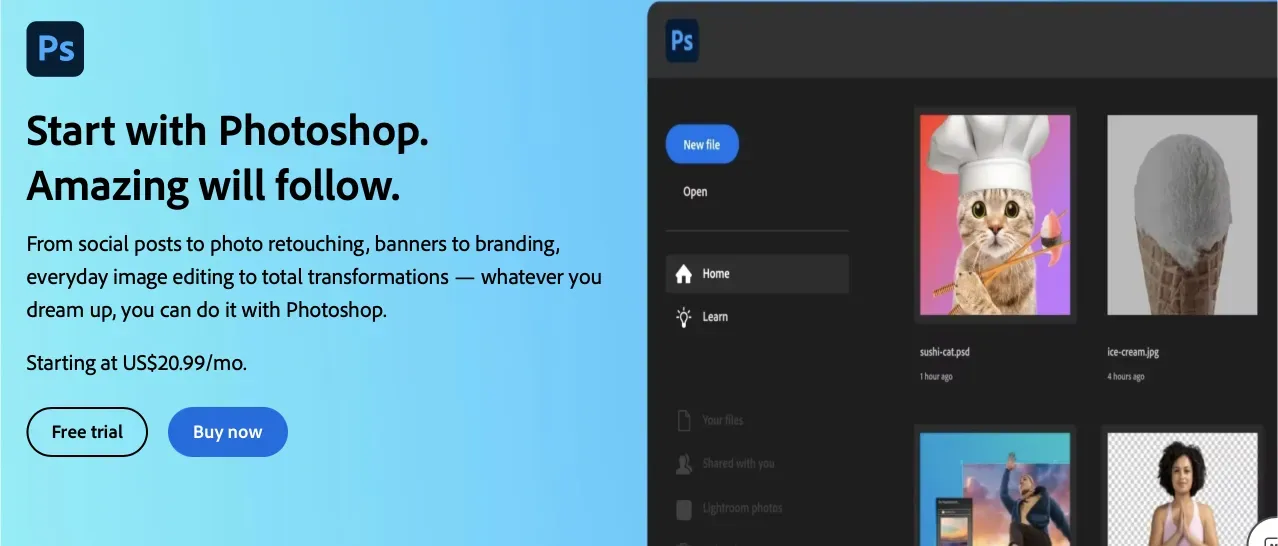 Adobe Photoshop is undoubtedly the most popular photo editing software on the market. It's an excellent choice for photographers, graphic designers, and digital artists who need to edit their photos professionally.
The software allows you to edit images in layers, which gives you greater control over each element of your photo. You can remove unwanted objects, adjust color, tone and contrast, and apply filters and effects to your images.
This tool may not be the best option for beginners or those who do not need advanced features. The learning curve can be steep, and the software can be overwhelming for those unfamiliar with it.
Another thing to consider when using Adobe Photoshop on a Mac is its storage requirements. This powerful software can take up a significant amount of space on your hard drive. The installation file alone can be several gigabytes in size, and as you work on large images or projects, the file sizes can quickly add up. Read more tips here on how to clean your startup disk, get rid of unnecessary files, and improve the performance of your Mac to boost the photo editing process.
The price of Adobe Photoshop varies depending on the subscription plan you choose. The Photography plan, which includes Photoshop and Lightroom, starts at $19.99 per month.
2. TextSniper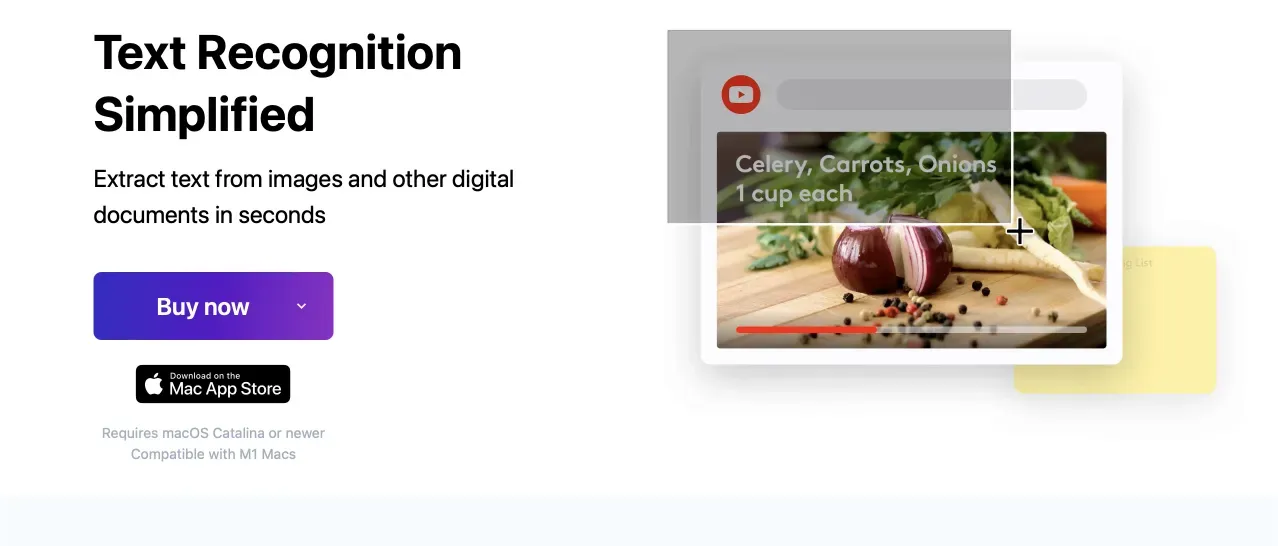 TextSniper is a unique Mac app that allows you to extract text from images or screenshots quickly. The app uses advanced OCR (optical character recognition) technology to recognize text in images and convert it into editable text.
This is useful for those whose photo editing tasks include extracting text from images. It's particularly helpful for professionals such as journalists, researchers, or students who need to cite or quote text from images in their work.
Keep in mind that TextSniper is not designed for advanced photo editing tasks. It's primarily intended for extracting text from images, and it does that job quickly and effectively.
The price starts at $7.99, and the software is available on the Mac App Store. The app offers a free trial, allowing users to test its functionality before committing to a purchase.
3. Capture One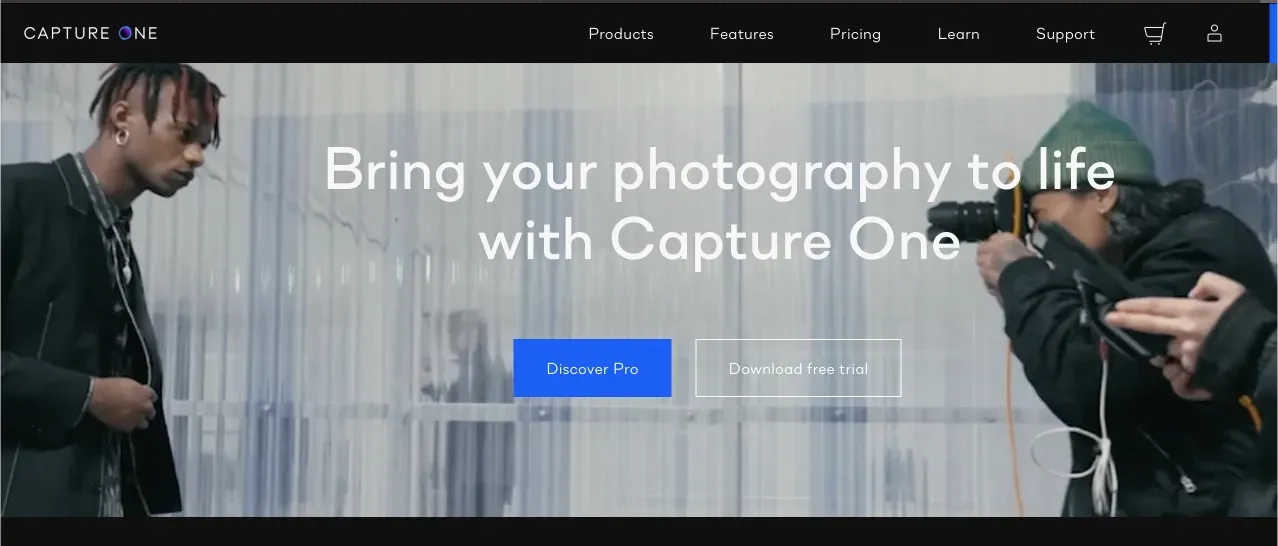 Capture One is a feature-rich photo editing tool designed for professional photographers. It offers various advanced editing tools, including color correction, noise reduction, and tethered shooting capabilities. It's an excellent option for anyone who needs to edit large batches of photos or work with RAW files.
Capture One is particularly well-suited for studio and commercial photographers who need precise control over their workflow and need to create complex composites of work with multiple images.
One potential downside of the app is that it's not the best option for beginners or those who aren't familiar with advanced photo editing software.
The price is another downside. The Pro version, which includes all features, is available for a one-time purchase of $299. Alternatively, you can opt for a monthly subscription of $24.
4. Luminar Neo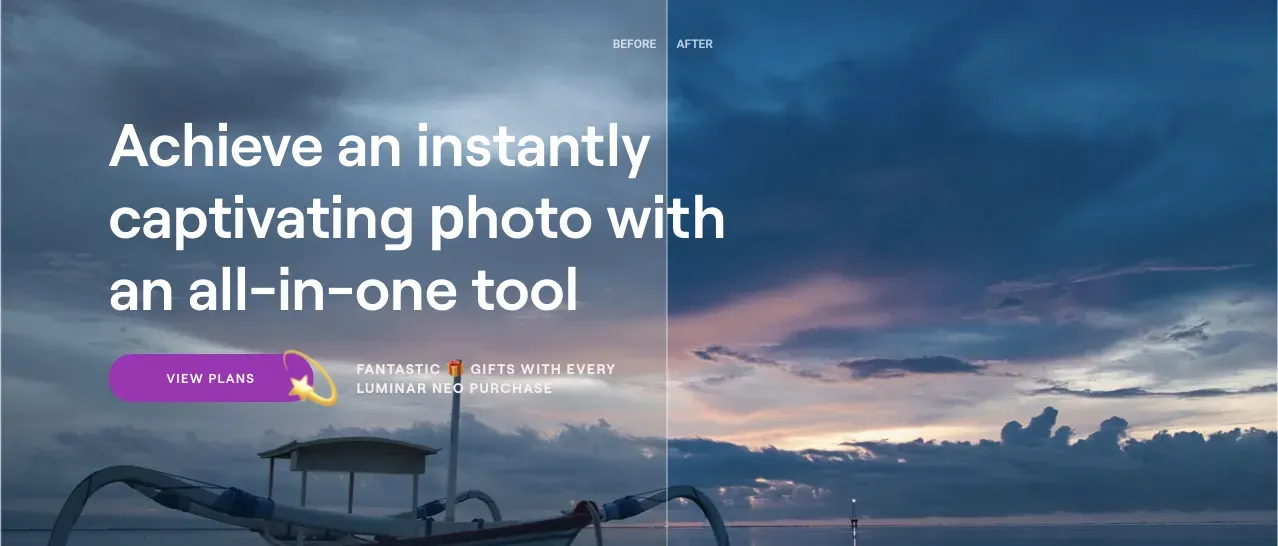 Skylum Luminar Neo is a versatile and powerful photo editing tool for photographers of all skill levels. It offers many tools and features, including AI-powered editing tools, advanced layer-based editing, and various presets and filters. It's an excellent option for anyone who wants to enhance their photos quickly and easily.
Luminar Neo is particularly well-suited for a more intuitive and streamlined photo editing experience.
One potential downside is that it may not offer the same level of precision and control as some more advanced photo editing programs, such as Adobe Photoshop or Capture One. If you need to perform highly detailed or intricate editing tasks, you may need to use a more specialized tool.
The price of Luminar Neo is $149 for a one-time purchase. You can also opt for a yearly plan of $99 or $199, depending on your desired features.
5. CyberLink PhotoDirector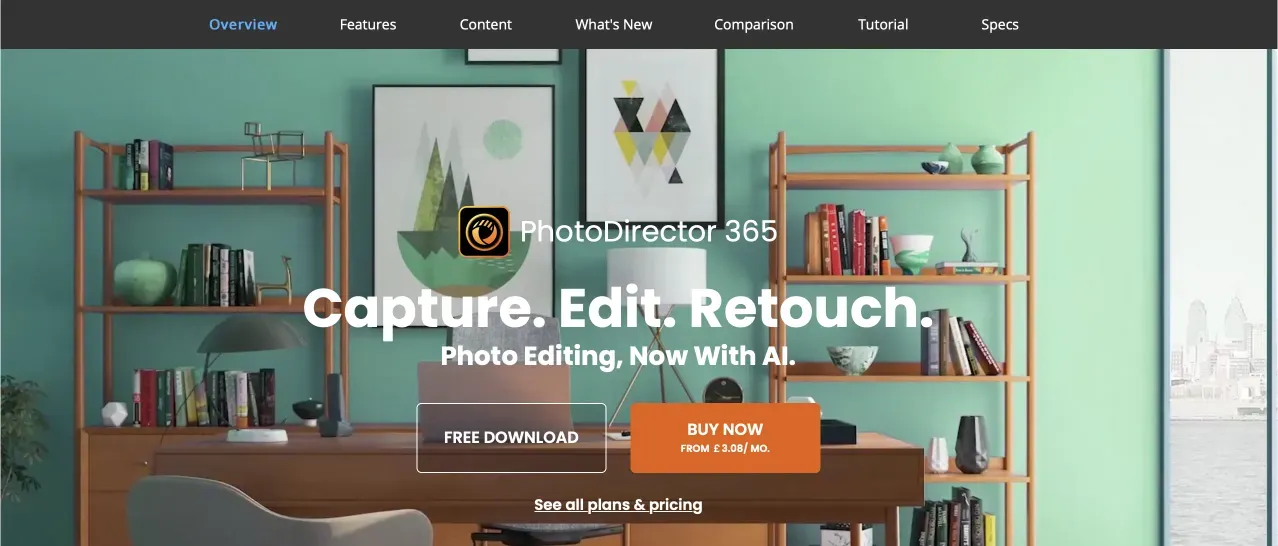 CyberLink PhotoDirector is a comprehensive photo editing tool that offers AI-powered editing tools, advanced layer-based editing, and support for 360-degree photos and videos, among many other features. It's designed for both amateur and professional photographers.
The AI Portrait Enhancer and AI Style Transfer features allow for quick and easy editing, and the tool's advanced layer-based editing features provide more control for those who want to fine-tune their images.
One potential downside is that the interface can be complicated for beginners, and some of the features may require some time to learn.
The annual plan is available for $47 per year. Alternatively, you can opt for a monthly subscription-based model, which costs $18 monthly. If you're looking for an app that's not overly expensive, this might be a great option.
Overview
There are many excellent photo editing software options available for Mac users. Each of the five tools we discussed above has its strengths and weaknesses, making them suitable for different users.
Adobe Photoshop remains the industry standard for advanced photo editing, while Luminar Neo offers a streamlined and intuitive editing experience. TextSnipper and Capture One are well-suited for those who need precise features, and PhotoDirector is a comprehensive solution for those who are after a more affordable price.
Ultimately, the choice of photo editing software for Mac will depend on your individual needs and preferences. Consider the type of editing you want to do, your skill level, and your budget when choosing the right tool!