MacOS Monterey overview
The macOS Monterey is also known as the MacOS 12, unveiled in June 2021 at Apple World wide Developers Conference is the newest and current version of macOS. The macOS Monterey was released on 25th October 2021 Compared to its predecessor, macOS Big Sur, the macOS Monterey has a smaller update. The objective of the update is to improve the Mac desktop experience.
What is new in macOS Monterey?
There are several things about the macOS Monterey that will blow you away. Nonetheless, like most updates, you'll probably not use the new features or even fail to notice them. When using computers, most people often spend time on browser-based platforms rather than the available applications. That said, what are the macOS Monterey features that you should look out for?
Facetime Upgrade and Introduction of SharePlay
MacOS Monterey adds new audio and visual features to FaceTime. You can now invite friends using Android/Windows to the call.
"Shared With You" Feature on the Messages App
This feature puts everything shared in their relevant application. For instance, if you receive an Apple Music Song, it's listed on the Apple Music section.
Shortcuts App
This app was initially introduced on iPads and iPhones only but is now available on macOS Monterey. So you don't have to worry about accessing your favorite shortcuts.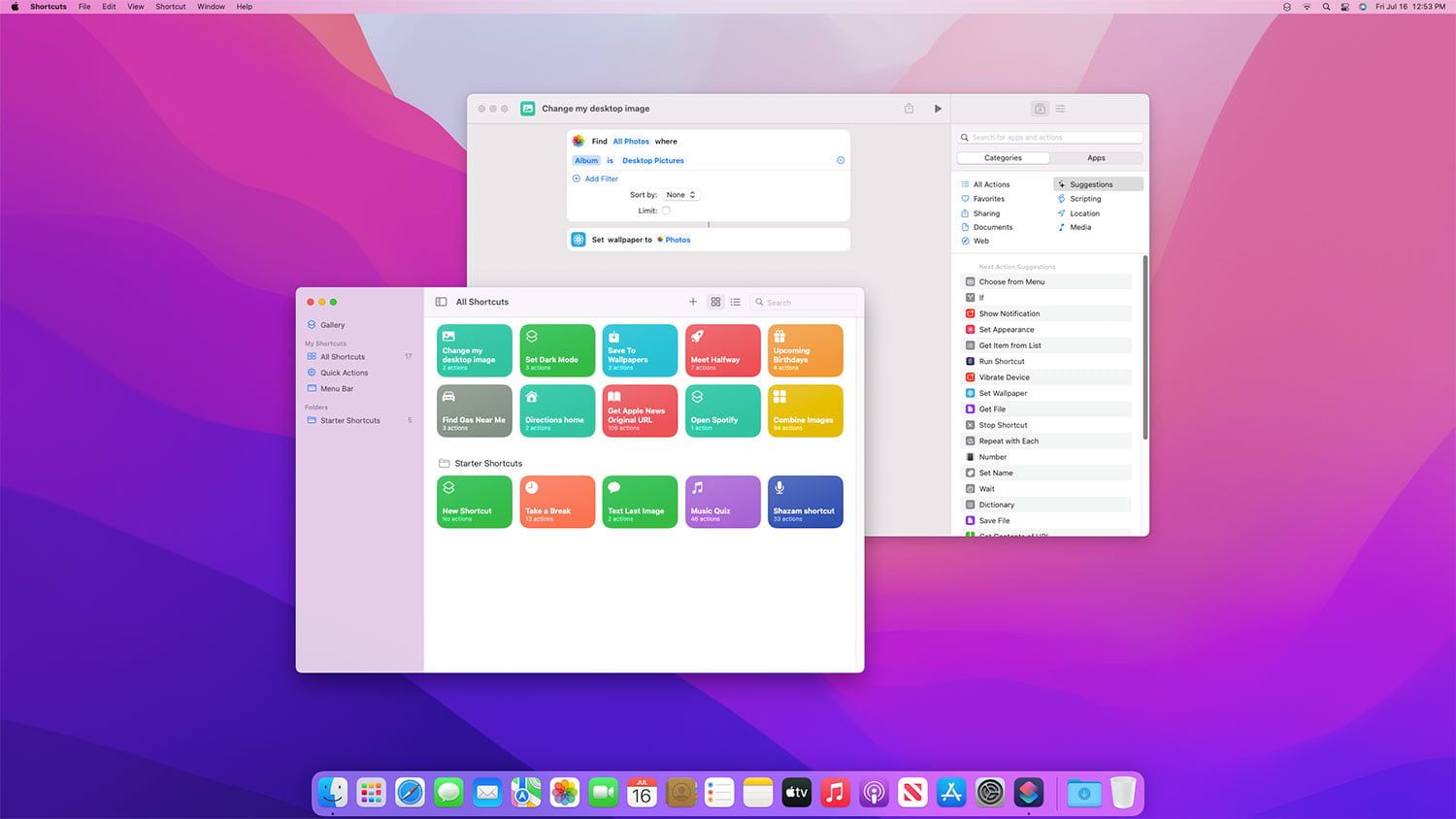 Live Text
This feature recognizes text in any image.
Focus Mode
With this, you can limit specific alerts and notifications on your Mac.
Quick Note App
The new feature on Quick Note jots down notes regardless of what you are doing.
MacOS 12 Monterey Review
New FaceTime Features
A new feature, SharePlay, has been introduced to the FaceTime app. SharePlay is a feature that allows you to call up your family or friends, listen to music, watch movies or TV together, and even share screens or an app directly within the Facetime application. If you want to hide your background, there is a Portrait mode to aid you. macOS Monterey also lets you FaceTime non-iPhone users.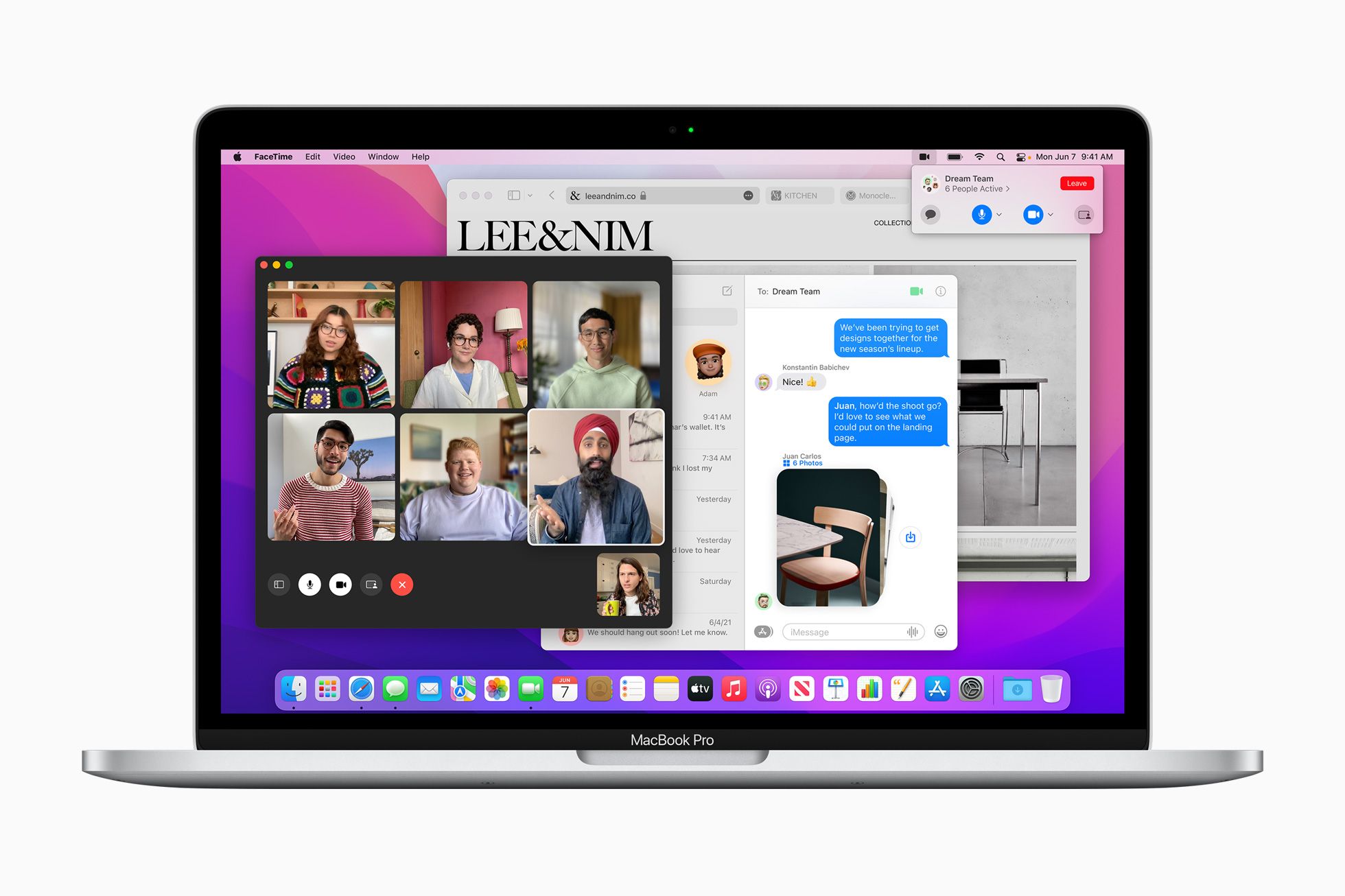 Live Text Feature
Another new feature of macOS Monterey is LiveText. This feature works in Photo App, Safari, Quick Look, and Screenshot Interface. The LiveText feature allows you to interact with text on images. For instance, if you need an address or phone number from an image then LiveText has got you covered.
However, it has lots of limitations. First, you cannot copy text from websites where copying is not allowed. This applies to other platforms that do not support LiveText such as YouTube and Zoom. Also, the LiveText feature is not able to copy text from scanned or protected PDF files.
But luckily, there is an alternative to LiveText, the TextSniper app. TextSniper can select and extract text from any image or screenshot, copy text from scanned or protected PDF files, or even videos. TextSniper is a super-fast and easy-to-use app. It also runs on older operating systems such as Catalina and BigSur.
Shared With You
Are you receiving tons of photos and links from friends? The "Shared With You" feature keeps everything organized for you. There is a designated section for Shared With You on apps like Apple Music, Apple News, Photos, Messages, and Safari that where all the content you receive is stored. You will also be able to view the contact that sent it.
Shortcuts App
macOS Monterey also avails the Shortcuts app on your Mac. It lets you access any of your favorite shortcuts you already have or preinstalled ones like the "Shazam" shortcut or "Take a Break" on your iPad or iPhone through your Mac. There is also a Gallery of shortcuts where you can select Mac-specific shortcuts or create your desired ones using the Next Action Suggestions.
Focus Mode
macOS Monterey comes with the Focus mode, which is a more upgraded form of "Do Not Disturb". If you feel like you easily get distracted, you can activate the feature to block out any alert or notification that is unrelated to what you are doing at that moment. For instance, if you are working, just activate the "Work" focus mode. All notifications from non-work apps will be minimized. Focus mode also lets you choose people or apps that can contact you at any given time.
Quick Note
macOS Monterey spruces up the Notes app with a Quick Note feature which makes it easily accessible. This macOS new feature is located at the bottom right corner inside the Notes app. Quick Note has a designated section on the Notes app and can be accessed even in IOS and iPadOS 15, which have the newly introduced collaborative notes feature. You can quickly jot down anything, from photos, links to many other things.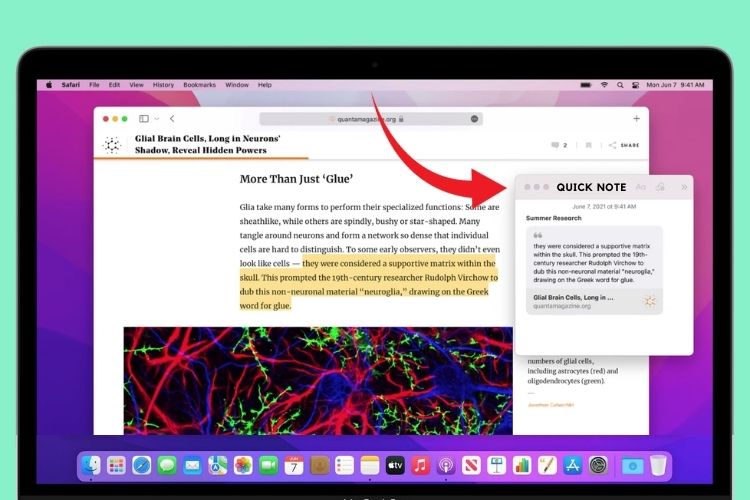 MacOS Monterey compatibility
If your Mac could run macOS Big Sur, then there is a chance that it can run the macOS Monterey. But not all devices are compatible as some of the older iMac and MacBook Air models of 2013 and 2014 do not support macOS Monterey. Here is a list of macOS Monterey supported devices:
MacBook 2016: Early and later
MacBook Air 2015: Early and later
MacBook Pro 2015: Early and later
Mac Mini 2014: Late and later
iMac 2015: Late and later
iMac Pro 2017
Mac Pro 2013: Late and later
While Apple has already made several features like SharePlay, Focus Mode, Shared With You, Quick Note, Live Text, and Shortcuts available on macOS Monterey, there is still more to watch out for!